DISCOVER THE WILD WONDERS OF SUSSEX GIN WITH SLAKE SPIRITS
Join us for distillery tours, gin tasting experiences & cocktail masterclasses at The Chalk House distillery in Worthing.
Are you a taste adventurer looking to treat yourself to a fun and educational day out? Or searching for a unique and memorable gift for someone special? If you love gin and want to learn more about how it's made, then you'll love our distillery tours and gin tasting experiences at Slake Spirits.
The distillery is also home to our cosy tasting room & bar, The Knuckerhole. A veritable treasure trove of wild, rare & regional spirits.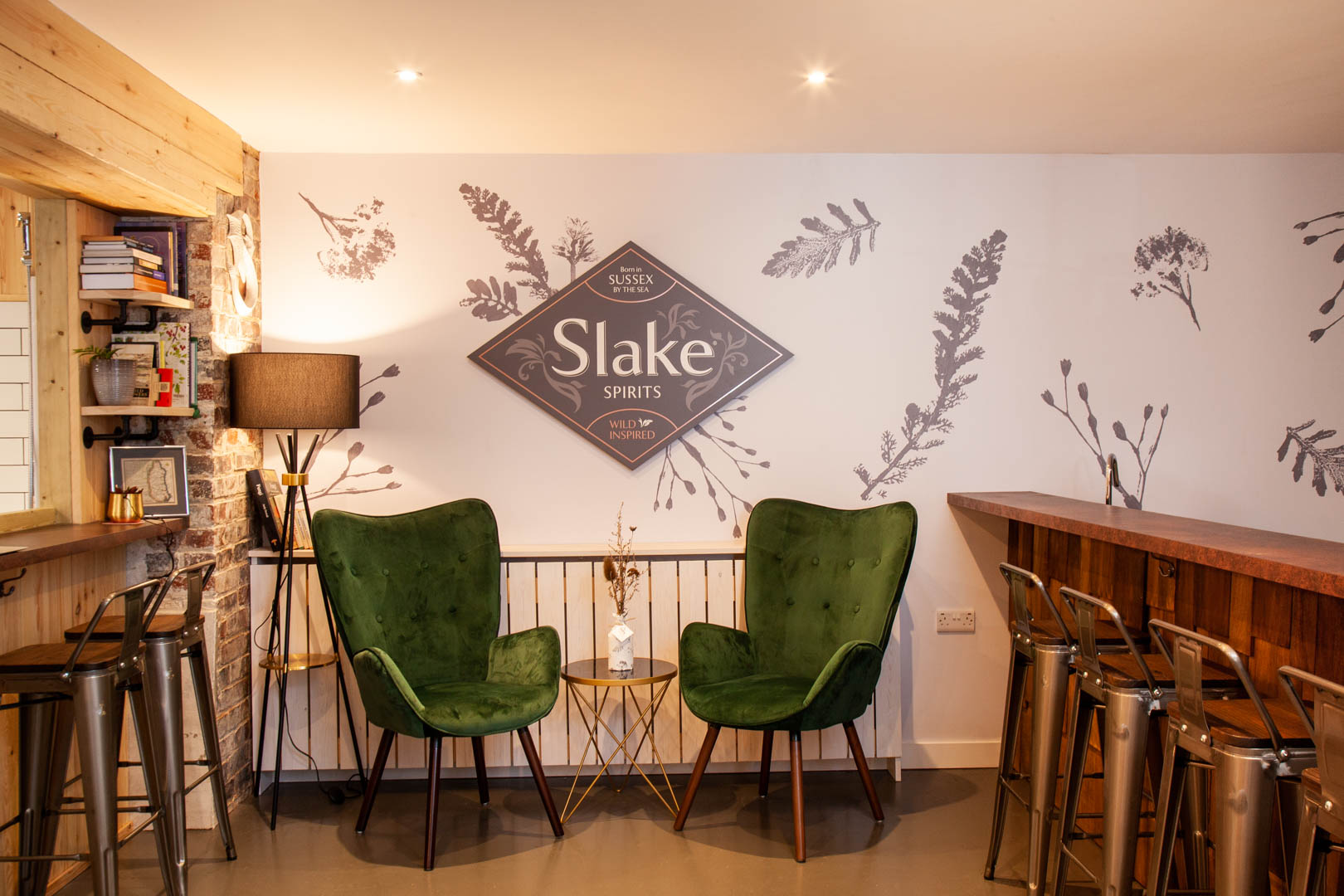 WHAT TO EXPECT FROM YOUR VISIT?
Enjoy a little relaxation & sophistication at The Chalk House. Our distillery experiences are intimate & personal. Every tour is unique & catered to the interests of the group. Please, feel free to ask about anything that interests you. We thrive on meeting fellow taste adventurers! See below for the different packages we offer.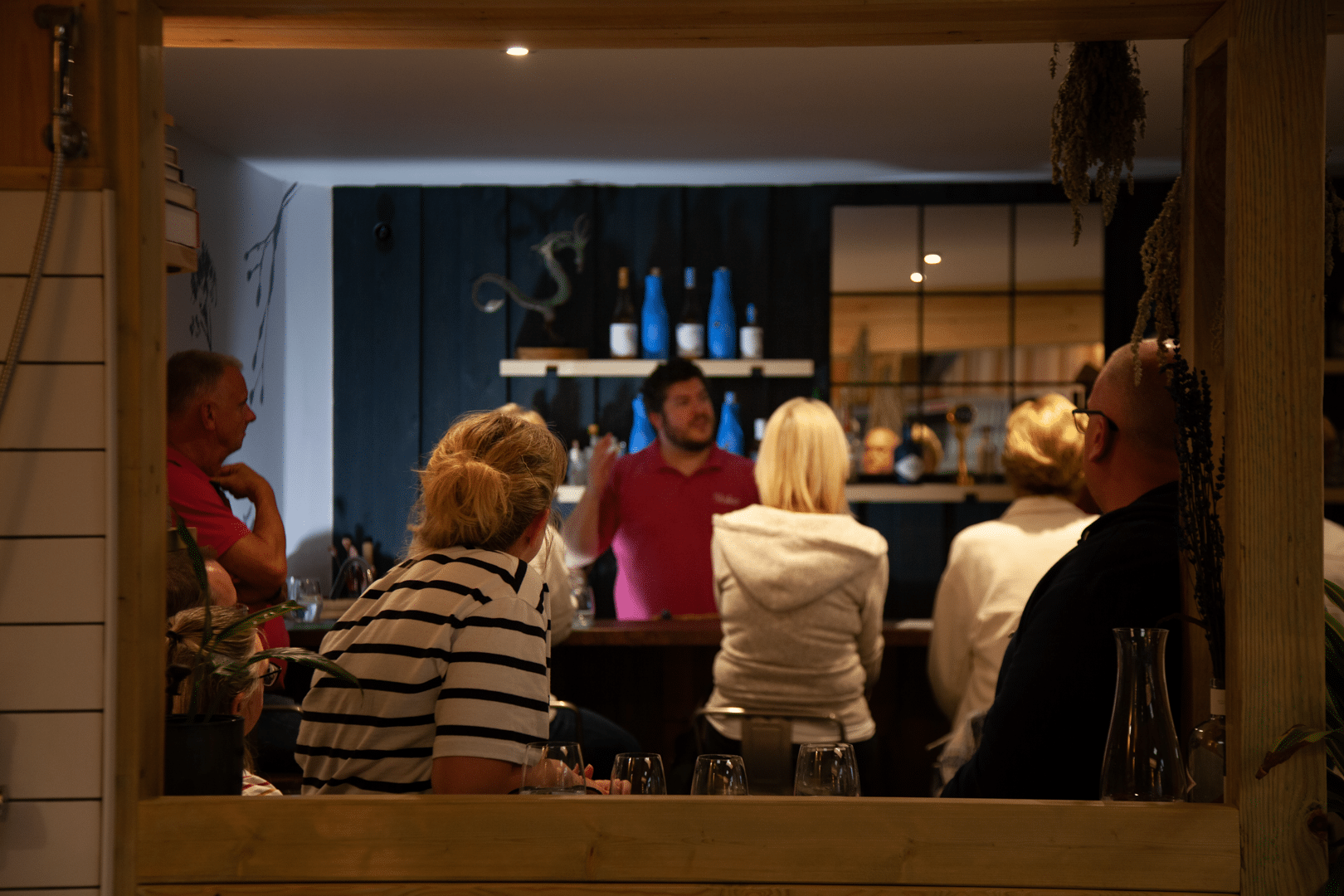 THE SLAKE TEAM & STORY
Meet Dr. Tom, our passionate founder, our friendly and knowledgeable team and learn about Slake's story and ethos.
EXPLORE GATHERED & GROWN INGREDIENTS
Explore our herbarium and learn about the locally grown, gathered and foraged ingredients we use in our wild inspired spirits.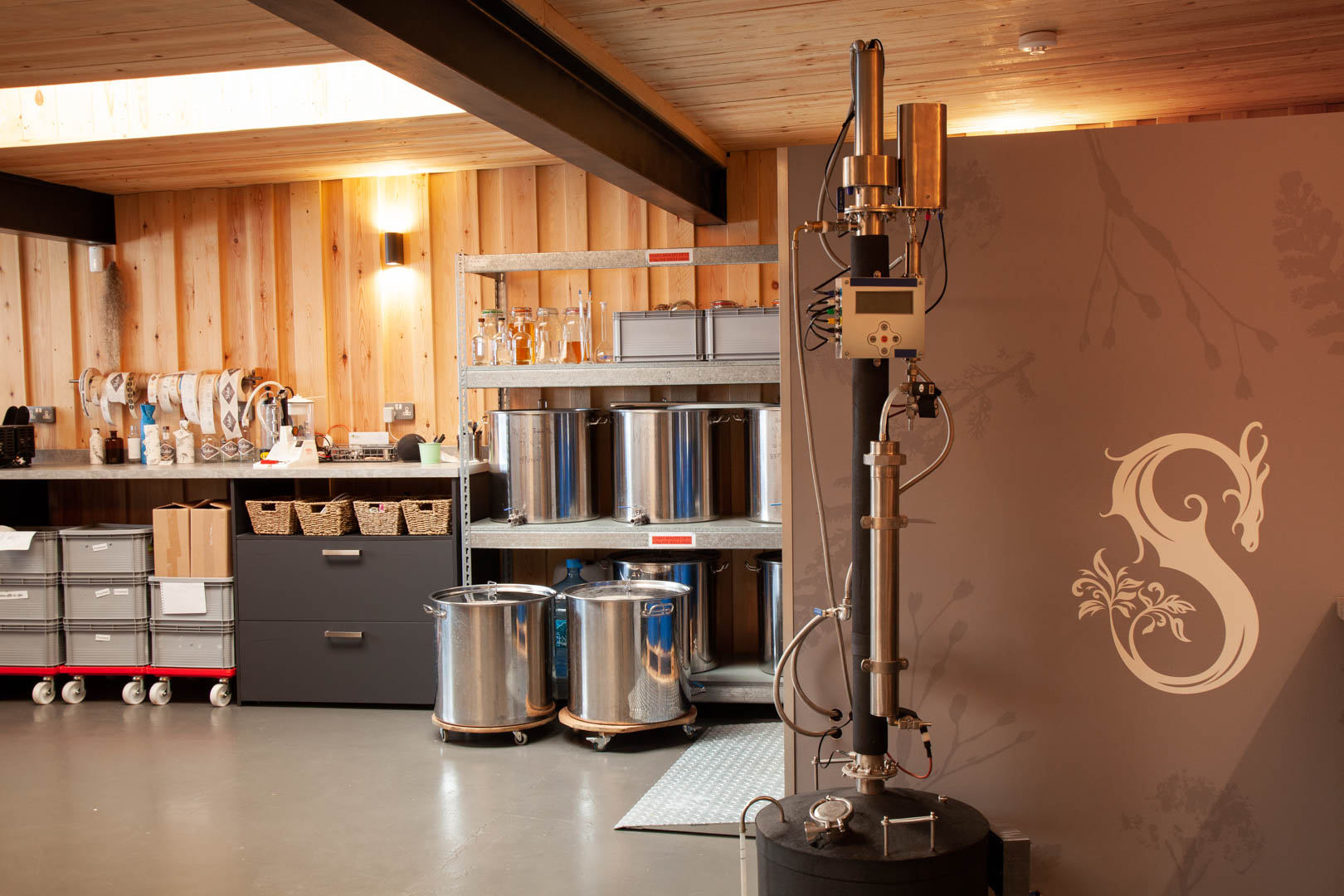 SHARE OUR PASSION FOR PROVENANCE & PROCESS
A behind-the-scenes look at our production process. Discover how we craft our spirits from botanical to bottle.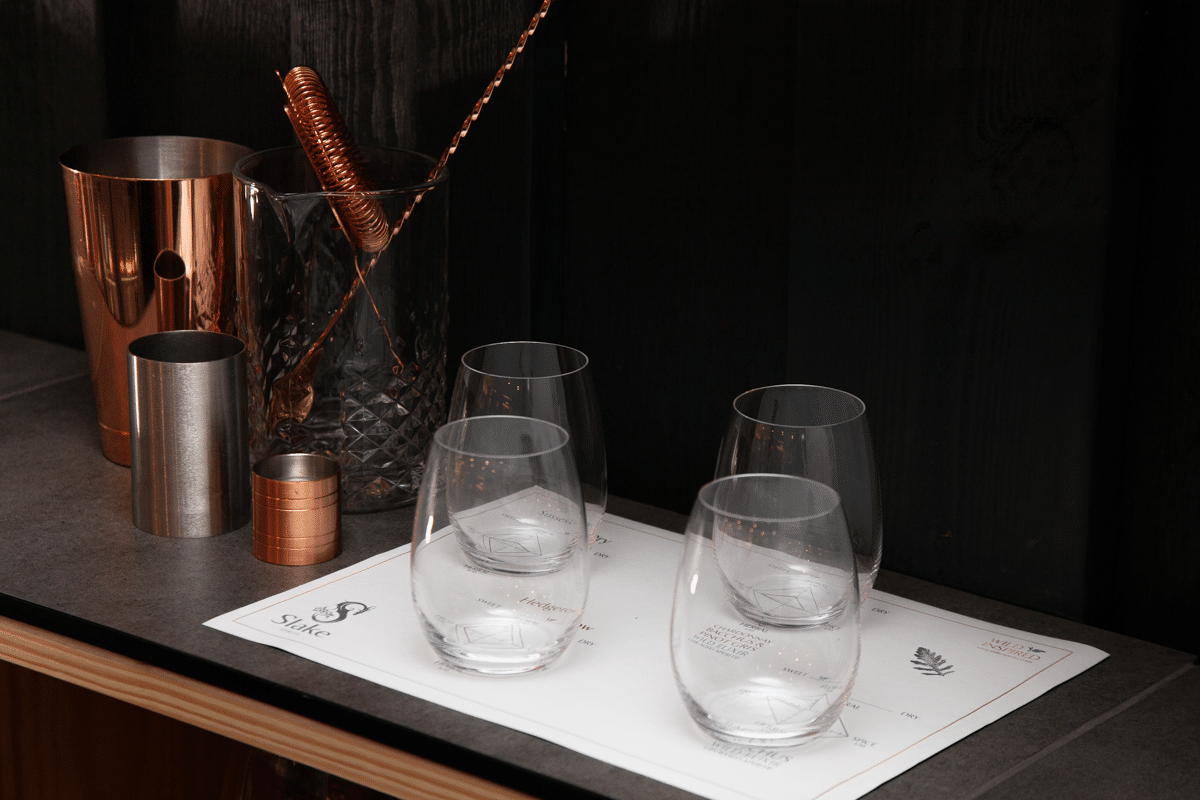 SLAKE YOUR THIRST FOR THE WILD
Taste our meticulously made spirits & discover your passion for the wild flavours of Sussex.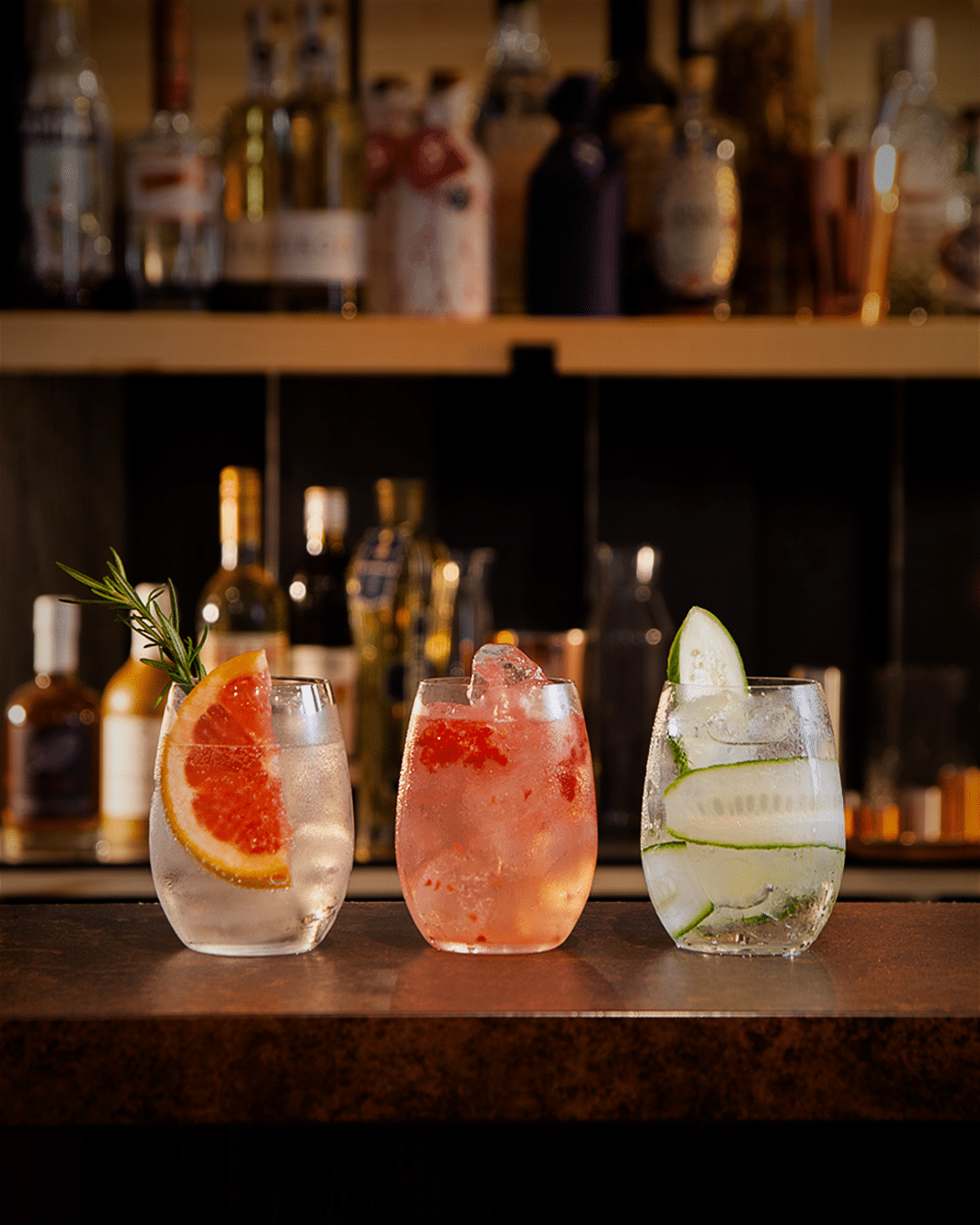 ENJOY A TASTE OF SUSSEX
Learn how to get the best from our delicious spirits whatever the occasion.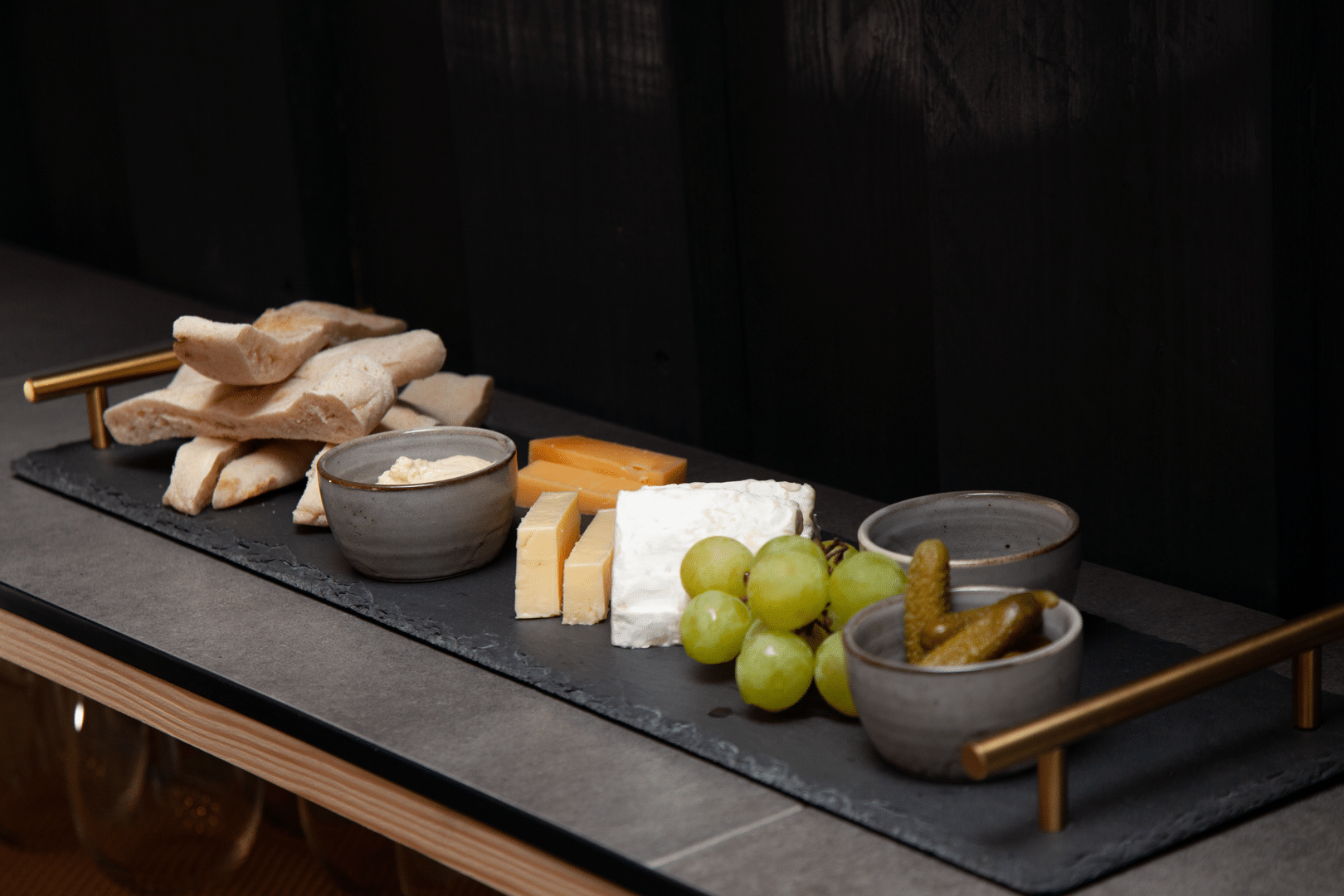 DEGUSTATION & DELECTATION
Great drinks & best enjoyed with great food & company. Our grazing boards showcase many of the local producers we enjoy working with who share our passion for quality.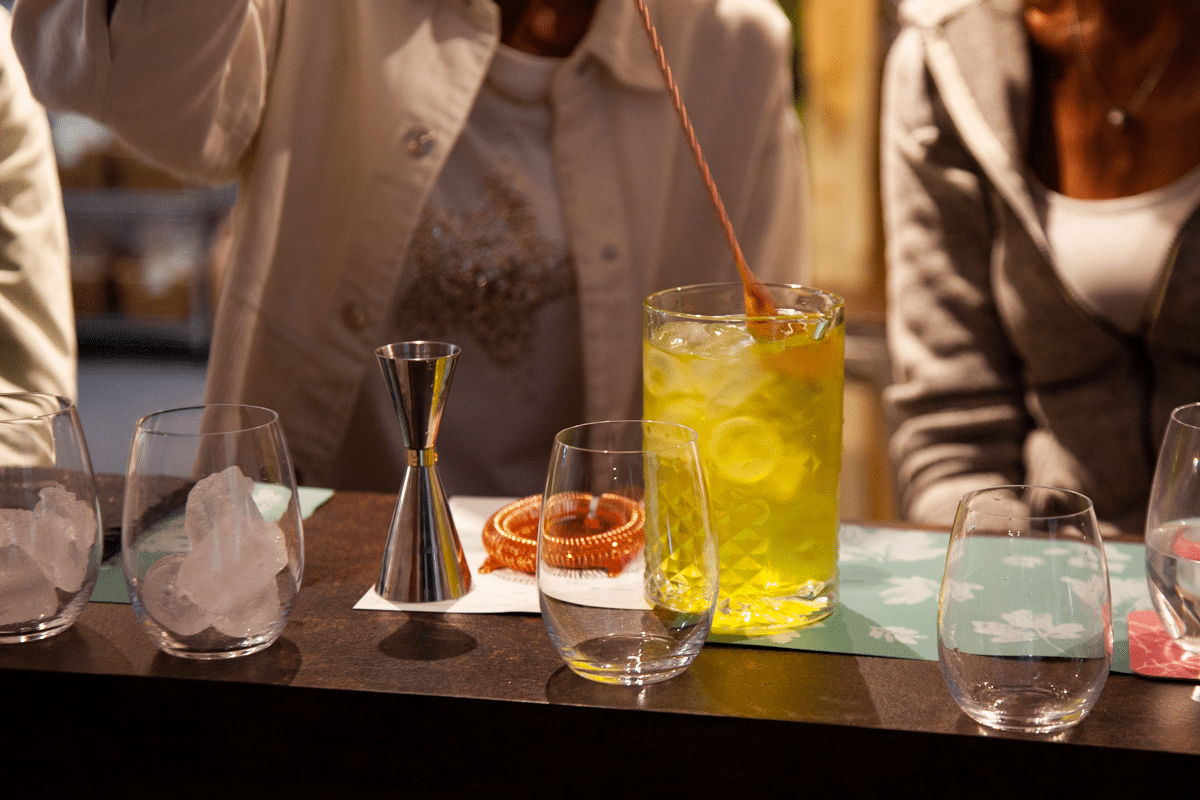 IMPROVE YOUR COCKTAIL MAKING SKILLS
Our cocktail masterclasses are a great way to add to your repertoire and broaden your flavour horizons!
Mossy Bottom
Enjoy a signature Slake cocktail on arrival before touring The Chalk House with Head Dragon, Dr. Thomas Martin-Wells. After the tour you can visit The Knuckerhole tasting room & bar.

Minimum duration 1 hour.
Chalkpit
Includes everything in the Mossy Bottom tour package, plus a gin & spirit tasting flight. Try our wild inspired spirits just as nature intended. Neat & with a paired mixer where appropriate.

Minimum duration 1.5 hours.
Thundersbarrow
Includes everything in the Chalkpit tour package, plus a cocktail masterclass where you will learn to make two Slake cocktails and enjoy them while nibbling on one of our grazing boards.

Minimum duration 2 hours.
BUY NOW & BOOK LATER
Are you organising a group or buying a distillery experience as a gift? Maybe you know you want to visit, but just don't know when you're available yet?
Buy a voucher now and you can book at your leisure. Our tour vouchers are valid for 12 months from the date of purchase and can be posted to you or the recipient. You can choose the amount of vouchers you want to buy and add a personal message during checkout.
ARE YOU READY TO BOOK YOUR DISTILLERY EXPERIENCE?
The distillery is open for tours, gin & spirit tasting experiences & cocktail masterclasses every first & last Saturday of the month. Tours & tastings start at 12pm and cocktail masterclasses at 3pm. You can book via Eventbrite using the buttons below.
We also host special events at the distillery from time to time, such as cocktail & folktale evenings. If you want us to keep you in the loop, give us a follow on Instagram or sign-up to our newsletter.
Use your voucher code as your 'promo code' on Eventbrite. Please, bring your voucher to the tour as proof of purchase.
FREQUENTLY ASKED QUESTIONS (FAQs)
Do you offer private tours or group events?
Yes, we offer private tours & distillery experiences for groups of up to 20 people, where you can enjoy a personalised experience with our Head Dragon, Dr. Thomas Martin-Wells.
You can also book Tom for speaking events and hosting gin tastings for corporate or private parties.
Please, contact us for more information and availability.
What else can I do in Worthing?
Worthing is a great place to visit for a day or a weekend, as there are many attractions and activities to enjoy. You can stroll along the five-mile promenade and admire the views of the sea and the pier, or relax on the beach and try some water sports like paddleboarding or kayaking.
You can also explore the town centre and discover its rich cultural heritage, with museums, art galleries, theatres and cinemas. Worthing also has a vibrant food & drink scene if you fancy heading out for a bite after.
If you're feeling adventurous, you can head north into the South Downs National Park and enjoy some stunning scenery and wildlife. You can also visit some of the nearby villages and towns, such as Arundel, Chichester and Littlehampton.
How do I get to the distillery?
The distillery is located in Worthing, a historic seaside town on the south coast of England.
You can easily get to Worthing by train, bus or car from London, Brighton and other nearby cities. For example, you can take a direct train from London Victoria and arrive in just over an hour, or a direct bus from Victoria Coach Station and arrive in about three hours. Worthing station is only a 15-minute walk from the distillery, or you can take a taxi or a local bus.
If you're driving, you can use the M25 and the A24 or the A27 to reach Worthing. There are plenty of parking options near the distillery.
We encourage all visitors to travel as sustainably as possible.
How do I book a tour or a tasting?
You can buy a voucher online through our website and book or buy a ticket via Eventbrite.
When you buy a gift voucher from our online shop, please use it as the promo code when booking via Eventbrite.
Please, bring your voucher with you on the day.
What are the different tour packages available?
We offer three tour packages: Mossy Bottom, Chalkpit and Thundersbarrow.
Each package includes a signature Slake cocktail on arrival, a tour of the distillery with our Head Dragon, Dr. Thomas Martin-Wells, and a drink at The Knuckerhole, our tasting room and bar.
The Chalkpit package also includes a gin and spirit tasting flight.
The Thundersbarrow package also includes a cocktail masterclass and a grazing board.
How long do the tours last?
The Mossy Bottom package lasts for a minimum of one hour, the Chalkpit package lasts for a minimum of one and a half hours, and the Thundersbarrow package lasts for a minimum of two hours.
What is your cancellation and refund policy?
We offer the standard 14 days refund policy should you change your mind for any reason. After this time, no refunds will be given.
However, if you've booked in for a date and need to cancel, for example due to ill health, please give us at least 48 hours notice and we will offer one complimentary re-booking.
Please, call us on 01273 457765 or email info@slakespirits.com to arrange a refund or change the date or time of your booking.
Are dogs allowed at the distillery?
As much as we'd like to welcome canine friends, as a food production premises it's not really suitable.
Exceptions will be made for guide dogs or support animals.
Please, contact us to let us know if you need to bring a pet.
Are children allowed on the tours?
No, as a general rule, the distillery is not suitable for children.
Visitors must be over the age of 18 years old to participate in our tours and tastings. We operate a Challenge 25 policy, so please remember to bring ID.
Exceptions can be made for private events as long as a guardian is present and responsible for the children at all times.
Can I visit the distillery without booking a tour?
No, unless you have arranged to collect an order.
All visits to the distillery are by appointment only.