FIND OUT WHERE YOU CAN JOIN OUR JOURNEY
At Slake we're super passionate about what we do and love meeting fellow spirit enthusiasts at the distillery or local markets, tastings & festivals.
You can find us out at events across Sussex and the South East or visit us at The Chalk House distillery in Worthing for unique distillery experiences.

Shoreham Farmer's Market – December
12th December 2020 @ 10:00 am

-

2:00 pm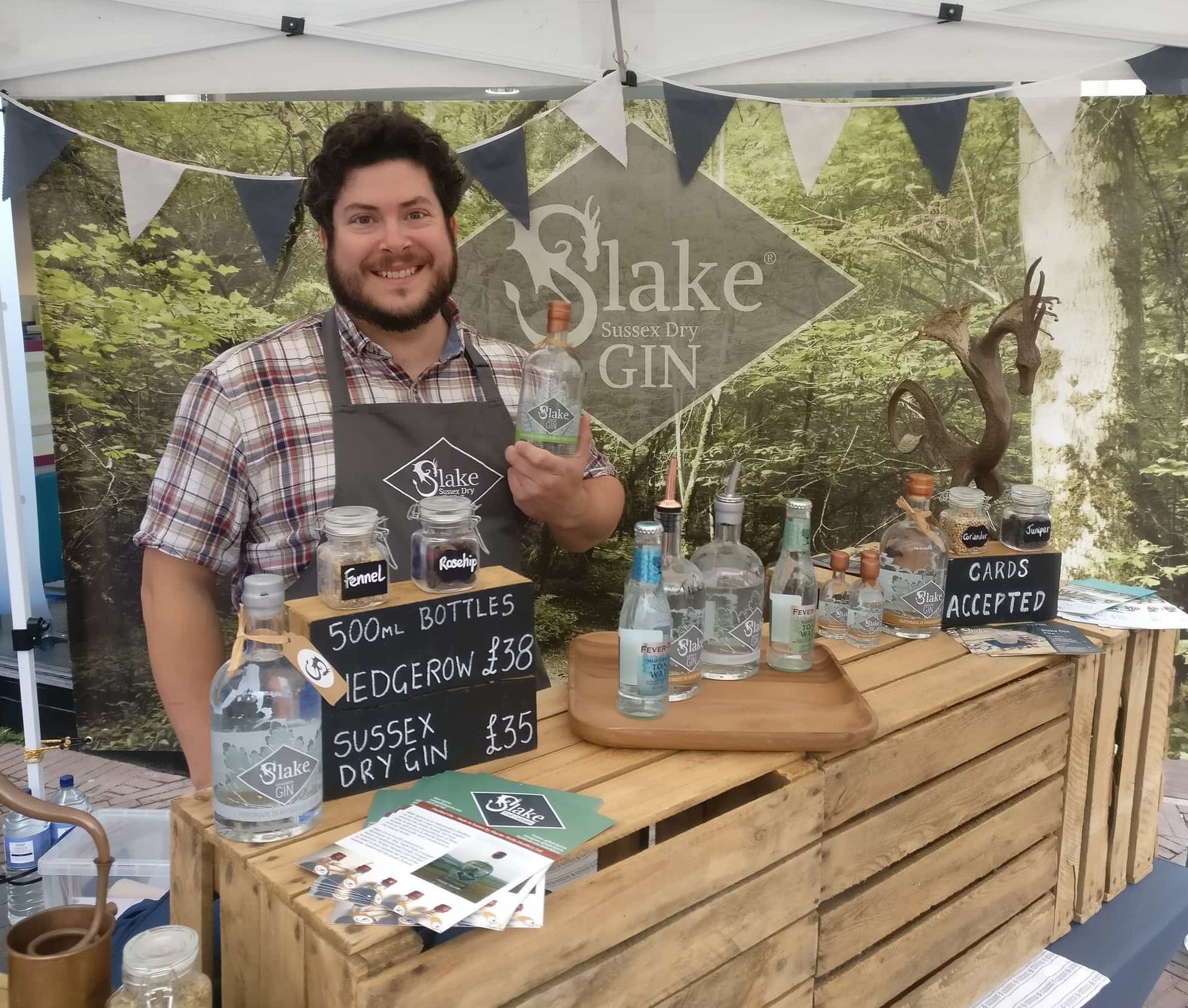 It was almost 5 years ago now that I started a distillery in my garage on Shoreham beach, ever since Slake has been a regular fixture at the Shoreham Farmer's market. We've really appreciated and enjoyed your enthusiastic support over the years. That's why I know some of you just couldn't face Christmas, let alone another lockdown, without something Slake to look forward to! So we're certainly not going to let a pandemic stop us from helping you through the winter by improving your festivities for friends, family & all who will slake their thirst this Christmas! We'll be at the Farmer's market this December 12th in Shoreham.
There's never been a better time to shop local, so if you're in Shoreham, come on down and say hello! From a safe distance of course! We hope to see your smiling faces (eyes?!) there soon. We're hoping to bring you all a taste of some of the new things we've been working on recently too!
If you can't make it to the market, you can always place your order online, we also offer FREE local delivery on orders over £20!